Desert Rivers Collaborative Receives Two Grants!
Local River Restoration Efforts Receive a Welcomed Flood of Funding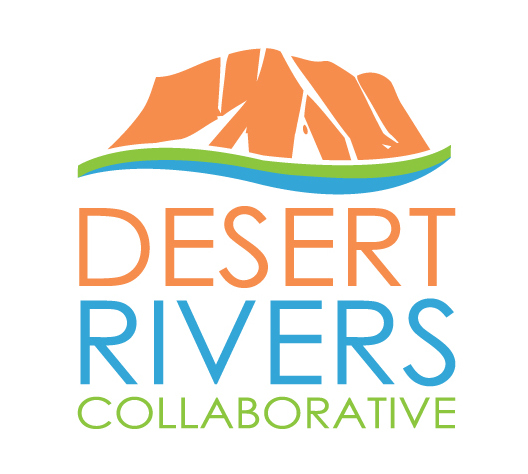 Tamarisk Coalition (TC) recently received, on behalf of the
Desert Rivers Collaborative (DRC)
, two sizeable grants from 1) the Colorado Water Conservation Board (CWCB) and 2) The Bacon Family Foundation to continue streamside restoration efforts in the Grand Valley.
The DRC, which is comprised of roughly 25 local and regional partners, was formed in 2012 to cooperatively protect, restore, and maintain native river corridor habitat in Mesa and Delta counties through the development of community partnerships. Over the last three years, partners have undertaken a number of tamarisk and Russian olive removal projects in Mesa and Delta Counties that have been followed up by native plant revegetation. 
CWCB funding, through their Invasive Phreatophyte Control Program, will enable partners to further restoration efforts along the Colorado River and select tributaries, including work on sites managed by Colorado Parks & Wildlife, Mesa County, and the City of Grand Junction. This funding will also enable work on private lands through a cost share program   that will be co-managed by the Natural Resource Conservation Service and Colorado State University Extension. All told, approximately 70 acres of additional riverside habitat will be restored through these projects.
Funding from The Bacon Family Foundation, bolstered by capacity funding from CWCB, will greatly enhance TC's ability to provide support to DRC partner organizations through continued site prioritization, data management, technical assistance, grant procurement, and community outreach and engagement. An exciting development for the DRC, support from The Bacon Family Foundation will also facilitate the hiring of an intern through Conservation Legacy's Environmental Stewards program. The intern, which will likely be hired locally, will help with project mapping and site maintenance efforts throughout the Grand Valley. 
"Continued support from the Colorado Water Conservation Board and The Bacon Family Foundation has been critical to the success of the Desert Rivers Collaborative and its partners," said Shannon Hatch, Restoration Coordinator with Tamarisk Coalition and coordinator for the DRC. "This funding enables work that results in improved river function, soil conditions, and water quality; reduced wildfire risk; and restored habitat for fish and wildlife species - all while bettering recreational and educational experiences and opportunities for community members and visitors alike." 
RiversEdge West's
mission is to advance the restoration of riparian lands through collaboration, education, and technical assistance.