Workshops & Training
Presented by Ken Donnelly, President of Beyond Attitude Consulting
2pm Eastern  |  1pm Central  |  12pm Mountain  |  11am Pacific
Join Rusty Lloyd, Executive Director of RiversEdge West and Lisa Tasker, Botanist/Ecologist with the Colorado Natural Heritage Program on August 25, 2020 at 11 am MT for a live webinar on Restoration Success - Invasive Plants, Native Plants, and Planning.
Successful riparian restoration hinges on understanding the stream corridor, which consists of three main elements: stream channel (aquatic zone), floodplain (riparian zone), and transitional upland zone. 
When: Wednesday, August 12th 2020 at 3:00PM Eastern Time or 1:00PM Mountain Time as seen on the below announcement from PFC.
How to Register: Please email Steve Jester, Executive Director PFC, at 
info@partnersforconservation.org
 or use the hyperlink provided in their description below. You will get follow up information once you RSVP. They requested an RSVP to try and avoid any security issues with the Zoom platform.
CWMA Webinar: Long-Term Invasive Winter Annual Grass and Noxious Weed Control Facilitates Ecosystem, Pollinator, and Wildlife Habitat Restoration
This webinar is approved for 1 CEC credit in Rangeland Pest Control (107).

Synopsis: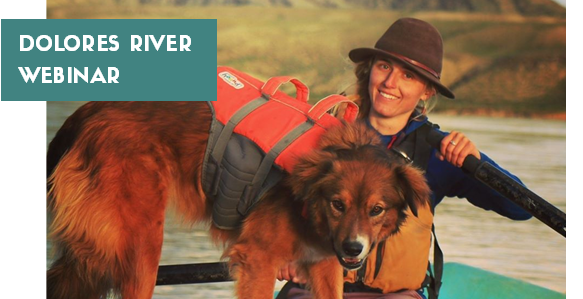 Join RiversEdge West's Restoration Coordinator, Rica Fulton, for her upcoming webinar on July 14th at 11 am MDT, to learn about Restoration and Monitoring along the Dolores River.
 

Ben gives a brief overview from the field demonstrating some of the effects of the tamarisk beetle:
Join us for our webinar series each month from 11 AM (Mountain Time) -11:45 AM! Details below.
Webinar Schedule:
April 22, 2020 - 11 AM MT
Pages
RiversEdge West's
mission is to advance the restoration of riparian lands through collaboration, education, and technical assistance.