Desert Rivers Collaborative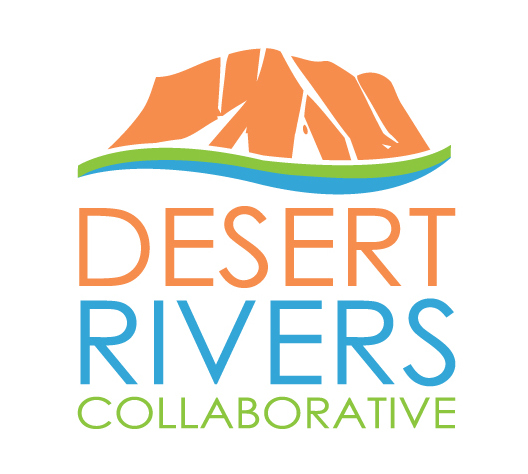 The Desert Rivers Collaborative (DRC) was formed in 2012 to cooperatively protect, restore, and maintain native river corridor habitat in Mesa & Delta counties through the development of community partnerships. 
RiversEdge West is currently coordinating the partnership, with support from numerous local and regional stakeholders, all with a vested interest in improving our region's valuable water resources. The DRC is focused on improving the Colorado River and its major tributaries in Mesa County.  Emphasis is also being placed on the Gunnison River, from the City of Delta north to its confluence with the Colorado River. 
Watershed Concerns
The Colorado and Gunnison Rivers are renowned for their ecological, recreational, aesthetic, cultural, and vital economic values. Unfortunately, many of these values have been negatively affected by the predominance of invasive plant species, including tamarisk and Russian olive.  Proliferation and persistence of these species can result in reduced water quality and quantity, altered river regimes, and reduced ecological systems and habitats.
Goals 
Building upon decades of partners' experiences, the DRC is striving to bring a strategic and coordinated approach to riparian restoration such that measurable, landscape-scale improvements can be achieved and sustained.   
Protecting, restoring, and maintaining habitat for fish and wildlife species, including Colorado River endangered fish species
Promoting improvements in river function, flood control, and erosion mitigation
Fostering community pride and livelihood through improvement of recreational experiences and opportunities along our rivers
Providing the local community economic incentives and employment opportunities for removing invasive plant species on their own property
Employing adaptive management strategies that facilitate communication and coordination between land managers, landowners, and partners
Memorandum of Understanding Signatories
Desert Rivers Collaborative Memorandum of Understanding
Description of Work to be Accomplished
Current projects are focused on tamarisk and Russian olive removal, secondary weed treatment, and restoration with native plant materials. The mainstem of the Colorado River in the Grand Valley is the current focus of most project work, with some restoration occurring on tributaries and washes. Monitoring is being undertaken by partners to determine restoration success. A hydrogeomorphic analysis is also being conducted to determine the effects of tamarisk removal on bank stability.
Visit the
Projects & Monitoring Page
to learn more about ongoing projects and monitoring efforts encompassed by the DRC.  Please visit our calendar to see when activities, meetings, and workshops are scheduled. 
Anticipated Date of Completion
Projects ongoing
Sources of Funding
Challenges
Many of the projects sites have poor soil conditions, with little access to supplemental irrigation, making active restoration a challenge.  Several partners have successfully re-established native vegetation; nonetheless, restoration remains a concerted effort that requires on-going monitoring and maintenance.
Much of the land along the river corridor is in public ownership; however, there are several private landowners along the river as well. While many private landowners are interested in undertaking restoration activities on their land, funding and resources for these projects remain more limited. 
Contact Information
Rica Fulton, Restoration Coordinator
RiversEdge West
970-256-7400 
RiversEdge West's
mission is to advance the restoration of riparian lands through collaboration, education, and technical assistance.