Understanding Ecological Conditions: The Importance and Evolution of Monitoring Programs on the Dolores River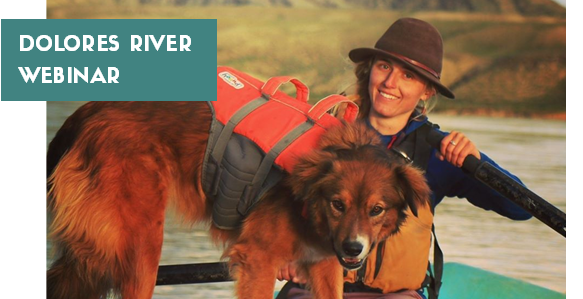 Join RiversEdge West's Restoration Coordinator, Rica Fulton, for her upcoming webinar on July 14th at 11 am MDT, to learn about Restoration and Monitoring along the Dolores River.
Rica is one of the co-coordinators of the
Dolores River Restoration Partnership
 (DRRP), a public-private partnership that focuses on restoring riparian habitat along the Dolores River. After a decade of collaboration, the DRRP has conducted restoration on over 150 miles of riparian habitat and is taking the lead to monitor and maintain over 400 acres each year.   
Through the years, the group has learned valuable lessons about monitoring when it comes to balancing detail and value to practitioners. Vegetation monitoring is a critical component of successful riparian restoration. However, developing monitoring protocols that are useful, scientifically intact, and efficient inherently take some trial and error.   
During this webinar, Rica will discuss the evolution of vegetation monitoring along the Dolores River, describe how the DRRP's current rapid monitoring protocol reflects the partnership's goals, and provides valuable data to the partnership, as well as provide insight for other watershed groups or entities interested in learning more about successful monitoring programs.
Call-in information:
To join the webinar from your computer, tablet, or smartphone, follow the link below and enter the meeting ID:
ID: 362-362-549
[PREVIEW BELOW] 
Watch the short clip below of Rica monitoring vegetation along the Dolores River: 
RiversEdge West's
mission is to advance the restoration of riparian lands through collaboration, education, and technical assistance.