J.M.K. Innovation Prize
J.M.K. Innovation Prize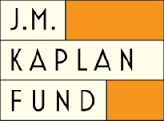 Eligible Applicants:
Non-profits organizations
Relevant Project Area:
Capacity Building, Collaboration, & Planning
Environment, Natural Resource Management, and Human Health
Deadline:
January 25th, 2017

to

April 28th, 2017
In 2017, the prize program will award ten $175,000 grants to early-stage organizations that are tackling environmental, social justice and cultural heritage challenges in the United States through innovative means.  The J.M. Kaplan Fund, a New York-based family foundation, has played an important role in supporting the environment over its 75-year history and the Innovation Prize is poised to continue that legacy. Innovation in the environmental sector can take many forms, spanning advancements in technology and policy that further environmental causes to ground-breaking angles of approach that better connect people and place.