Improving Habitat Quality in Western Big Game Winter Range and Migration Corridors
Improving Habitat Quality in Western Big Game Winter Range and Migration Corridors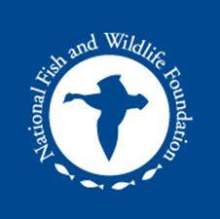 Sources:
Federal Agencies/Foundations
Funder Name:
National Fish and Wildlife Foundation
Location:
Arizona
California
Colorado
Idaho
Montana
Nevada
New Mexico
Oregon
Utah
Washington
Wyoming
Eligible Applicants:
Federal Agencies
Tribal Governments
State Agencies
Local governments and Utility Districts
Non-profits organizations
Relevant Project Area:
Habitat Improvement, Biodiversity, & Riparian Restoration
Conservation & Land Acquisition
Deadline:
November 8th, 2018

to

January 10th, 2019
All proposals must specifically address how projects will directly address state game and fish (wildlife) department-identified priorities to conserve or restore habitat and measurably contribute to the sustainability of local and regional big-game populations and accomplishment of program priorities which include: 
Restoring degraded priority winter range, stopover areas, and migration corridors by activities identified in the state plans such as removing encroaching trees from sagebrush ecosystems, rehabilitating areas damaged by fire, or treating exotic/invasive vegetation to improve the quality and value of these areas to big game and other wildlife.
Work cooperatively with private landowners and State highway departments to achieve permissive fencing measures, including potentially modifying (via smooth wire), removing (if no longer necessary), installing if serving to direct big game movement out of harm's way, or seasonally adapting (seasonal lay down) fencing if proven to impede movement of big game through priority migration corridors.
Implement measures such as conservation easements and management agreements or other actions to protect bottle necks within corridors and other areas within priority winter range or stopover areas threatened by fragmentation.
Utilize other proven actions necessary to improve the habitat quality /or restore priority big-game winter range, stopover areas, or migration corridors across the West.