State Wildlife Grant Program (SWGP)
State Wildlife Grant Program (SWGP)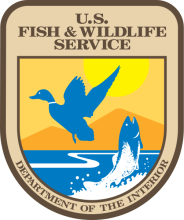 Sources:
Federal Agencies/Foundations
Funder Name:
US Fish and Wildlife Service
Relevant Project Area:
Endangered Species and Species Conservation
Science, Monitoring & Research
Conservation & Land Acquisition
Deadline:
January 1st, 2019

to

December 31st, 2019
The State Wildlife Grants Program provides federal grant funds for developing and implementing programs that benefit wildlife and their habitats, including species not hunted or fished. Priority is placed on projects that benefit species of greatest conservation need.
Grant funds must be used to address conservation needs such as research, surveys, species and habitat management, and monitoring, identified within a State's Comprehensive Wildlife Conservation Plan/Strategy. These funds may also be used to update, revise, or modify a State's Strategy. Grants funds are disbursed to States for approved grants on a 75% rate for Planning grants and a 50% rate for Implementation grants.
Funding levels vary.