The Wellspring Project is a 4-day summer program for middle school students that addresses the complexities of the Colorado River and provides students with the opportunity to respond artistically to that experience. 
RiversEdge West believes that experiences on the river and education surrounding these places should be accessible to all. We raise funds so that the Wellspring Project can remain free to students. Watch a recap of the 2022 Wellspring Project here.
Applications are due May 29, 2023. See below for more details!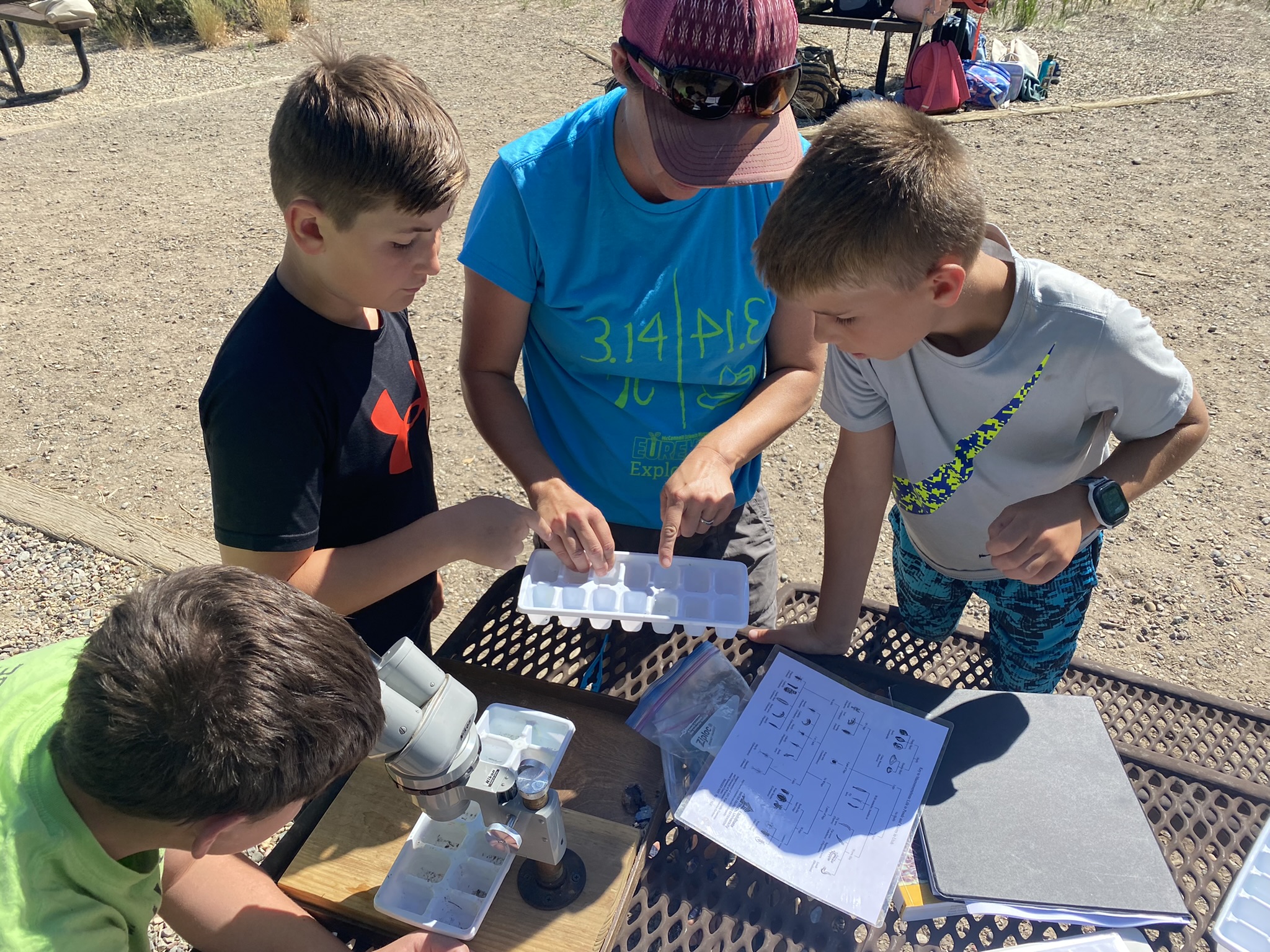 Program Details
June 26th, 2023 - June 29th, 2023
Overview: 
What: A field studying, rafting, art-making summer adventure
When: June 26-June 29, 2023
Who: Middle School students *must be entering 6th grade or entering 7th grade*
Where: The Gunnison and Colorado Rivers and field locations across the Grand Valley
Cost: FREE
Through field experiences across the Grand Valley, a river trip, art projects, and presentations/tours from stakeholders interested in how the Colorado River is allocated and protected, students will engage in a myriad of opportunities to learn more about river health and water use in the West. 
By engaging youth in this project, we hope to build a foundation of heightened awareness and create a wellspring of ideas and conversations that will carry on the important work that will be needed to care for and preserve one of our very foundations of life.
Students from across the Grand Valley are encouraged to apply! In 2022, Wellspring hosted students from 5 different middle schools.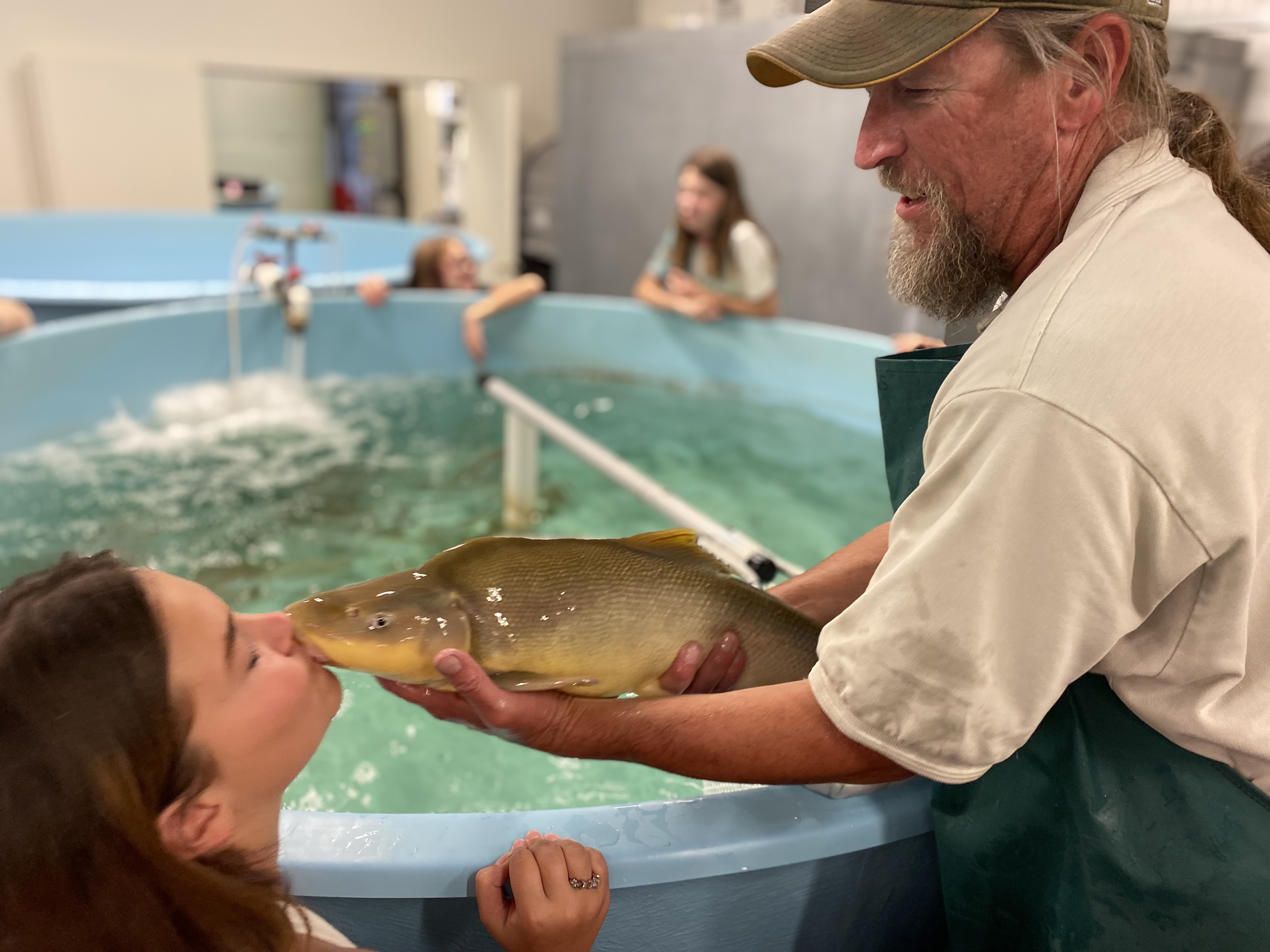 Agenda:
June 26 + June 27
8 am - 4 pm
The first two days will consist of both field visits and art; observing and learning first-hand the ways that water travels, is diverted, called for and used throughout our valley. Students will also spend time creating various art pieces with local artists. 
Field tours with stakeholders may include a presentation from the Palisade Historical Society, and tours of a working farm, a municipal water/wastewater plant, an endangered fish hatchery, and a local tributary observing habitat, riparian zones and water quality through a variety of interactive exercises (led by EUREKA! Math and Science Center and RiversEdge West). 
June 28
8 am - 4 pm
On the third day, local artist Andrea Stolarczyk and other featured artists will guide students through a full day of art-making surrounding the theme of water and rivers in the West. Artists will share their craft and guide students in various projects that will ultimately be combined for a final collaborative art piece. The collaborative project will rotate on display at sponsoring businesses and schools throughout the year.  
June 29
8 am - 4 pm
On the final day of the program, students will embark on a rafting trip on the Gunnison River through the Dominguez Escalante National Conservation Area (or another similar stretch of river) with RiversEdge West, Colorado Canyons Association, and local artists. Students will experience firsthand the importance of maintaining a healthy river corridor, protecting endangered fish, mitigating invasive plants, and hydrology. Time will be spent hiking to petroglyphs, reflecting on this experience with journaling, watercolors, and conversing about the canyons, river, and surrounding desert/wildlife. 
Space is limited to 14 students.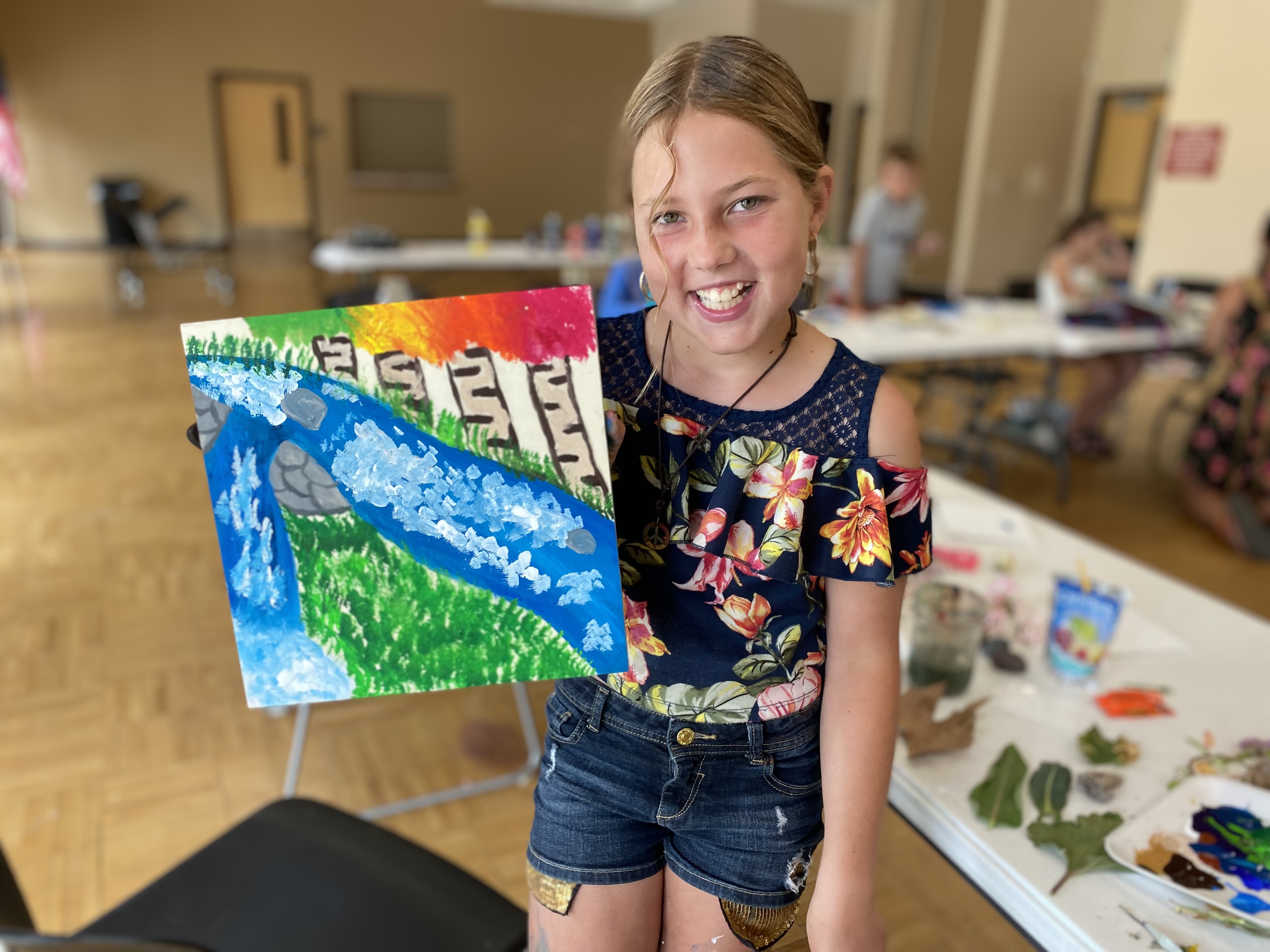 To Apply:
Email Cara Kukuraitis at Ckukuraitis@riversedgewest.org by May 29, 2023.
Please include the following information in your email:
  Student Name

  Parent/Guardian Name

  The school that the applicant attends and grade level (must be either entering 6th or 7th grade)

  Phone

  Please answer the following questions (at least 3-5 sentences):
1) Tell us about yourself! 
2) Have you been rafting before? 
3) The purpose of the Wellspring Project is to engage in a dialogue and examine the complexities of water and river health in the West, while expressing these topics through art. If you could design an art piece with this in mind, what would you create?
Deadline to apply: May 29, 2023.
Selected applicants will be notified by June 5, 2023.
Deadline for applicants to confirm their space is June 12, 2023.
Funders and Supporters 
Supported by:
The Wellspring Project is coordinated by RiversEdge West, with support from City of Fruita Parks & Recreation, City of Fruita Arts and Culture Board, Banjo Cat LLC., Colorado Canyons Association, EUREKA! Math and Science Center, Ute Water, Field to Fork Farm, U.S. Fish and Wildlife Service, Palisade Historical Society, and local volunteers. 
Funded by:
Funding is provided by RiversEdge West, the Western Colorado Community Foundation, Alpine Bank, Silicon Valley Bank, and Chevron.
Invest in the Next Generation
We are looking for additional sponsors for this program! Are you interested in supporting the Wellspring Project? Become a Wellspring Donor