White River Partnership
The White River Partnership (WRP) is committed to restoring and maintaining healthy riparian areas along the White River in northwest Colorado and northeast Utah through collaboration among public, private, and non-profit entities.
Our Vision
The White River is a dynamic riverine ecosystem where the threats from Russian olive, tamarisk, and related invasive plant species have been mitigated and native, resilient vegetation communities reflect a healthy river system beneficial to fish and wildlife habitat that supports the ecological, social, and economic sustainability of the multiple land uses found along the White River corridor. 
Meetings 
Click
here
to see information about our upcoming and past meetings.
Focus Area
The focus area of the White River Partnership is the main stem and tributaries of the White River that have been impacted by tamarisk and Russian olive.
Watershed Concerns
The health of the White River is vital to the socio-economic well-being of local communities that depend on it for agricultural production, industry, recreation, aesthetics, and cultural uses. The lower White River and its tributaries provide crucial habitat for important native fish including several endangered and endemic species such as the Colorado pikeminnow and razorback sucker. Large herds of elk, deer, and other animals depend on the White River corridor for habitat and forage. 
The lower White River's riparian areas are becoming increasingly dominated by invasive plants such as tamarisk and Russian olive. These trees increase the risk of wildfire, diminish aquatic and riparian habitats, reduce natural river functions, and impede recreational, agricultural, and cultural uses of the river.
Our Goal
The White River Partnership aims to further develop and implement a collaborative and comprehensive approach to improving the condition of riparian areas that complements ongoing efforts by partners as well as identifies and creates new opportunities for restoration. 
Our Approach
The WRP follows a holistic approach that incorporates local communities' social, cultural, management, and economic goals into restoration planning. 
Current priorities include:
Continue outreach to local stakeholders
Provide information on key issues (e.g. landowner resources, riparian/aquatic habitat, recreation, restoration techniques) to partners and local communities
Prioritize restoration projects based on needs, stakeholder input, and available resources
Active Participants
RiversEdge West

Ute Indian Tribe

Bureau of Land Management Green River District, Vernal Field Office, and Utah Fisheries and Riparian Programs

Colorado Parks and Wildlife

US Fish and Wildlife Service and Partners for Fish and Wildlife

Utah Partners for Conservation and Development

Utah Division of Wildlife Resources

Utah School and Institutional Trust Lands Administration

Tri-County Health

Uintah County Weed Department

Utah Department of Environmental Quality

Utah Conservation Corps

Utah State University
Before
After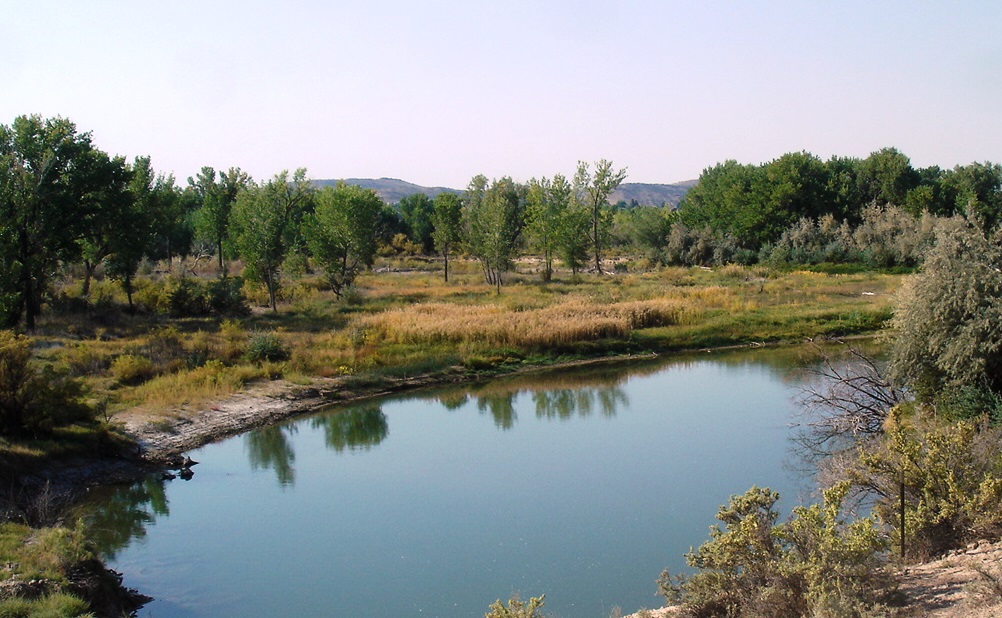 Contact Information
John Leary, Restoration Coordinator; RiversEdge West
RiversEdge West's
mission is to advance the restoration of riparian lands through collaboration, education, and technical assistance.